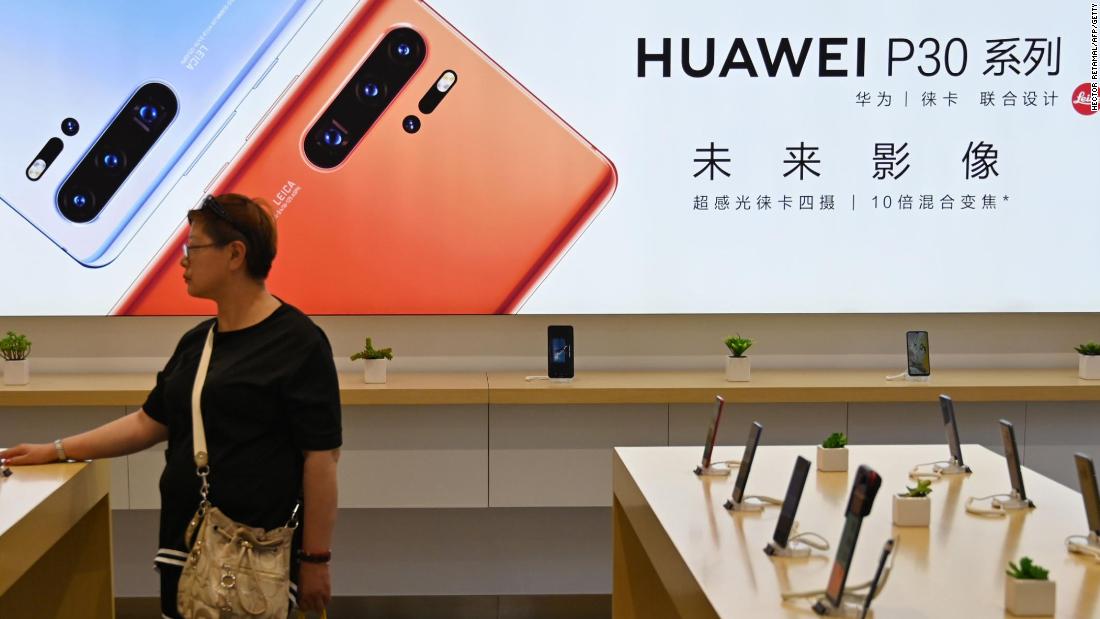 Shenzhen (CNN Business)Huawei is still growing despite a continued US campaign aimed at crimping its global reach.
The Shenzhen-based company said that revenue for the first half of 2019 soared by about 23% compared to
the same period last year
.
Huawei sells more telecommunications equipment than any other company in the world, and is a leading smartphone brand that competes with the likes of
Samsung
(SSNLF)
and
Apple
(AAPL)
.
The company's latest earnings report comes more than two months after the US imposed new restrictions on the Chinese firm. Washington placed Huawei on a trade blacklist in May, barring American companies from selling it software and components without a license.
Despite the US restrictions, Huawei chairman Liang Hua said Tuesday that operations are smooth.
"Our core products have not been significantly affected," Liang told reporters in Shenzhen on Tuesday. The trade blacklist "has had some impact on our development, but the scope and extent of the impact is controllable," he added.
The embattled Chinese tech firm has become a flashpoint in the US-China trade war. Even before the trade blacklist, the United States had been leading an effort to curb Huawei's ambitions to become the global leader of next generation wireless technology, or 5G.
Washington has been urging allies to restrict or ban the use of Huawei equipment in their 5G networks, alleging Beijing could use the company's products to spy on other nations. Huawei denies that any of its products pose a national security risk.
This is a developing story.
Read more: https://www.cnn.com/2019/07/30/tech/huawei-earnings-first-half/index.html