Emma Stone as Billie Jean King and Shia LaBeouf as John McEnroe go head-to-head this autumn. Our critic plays umpire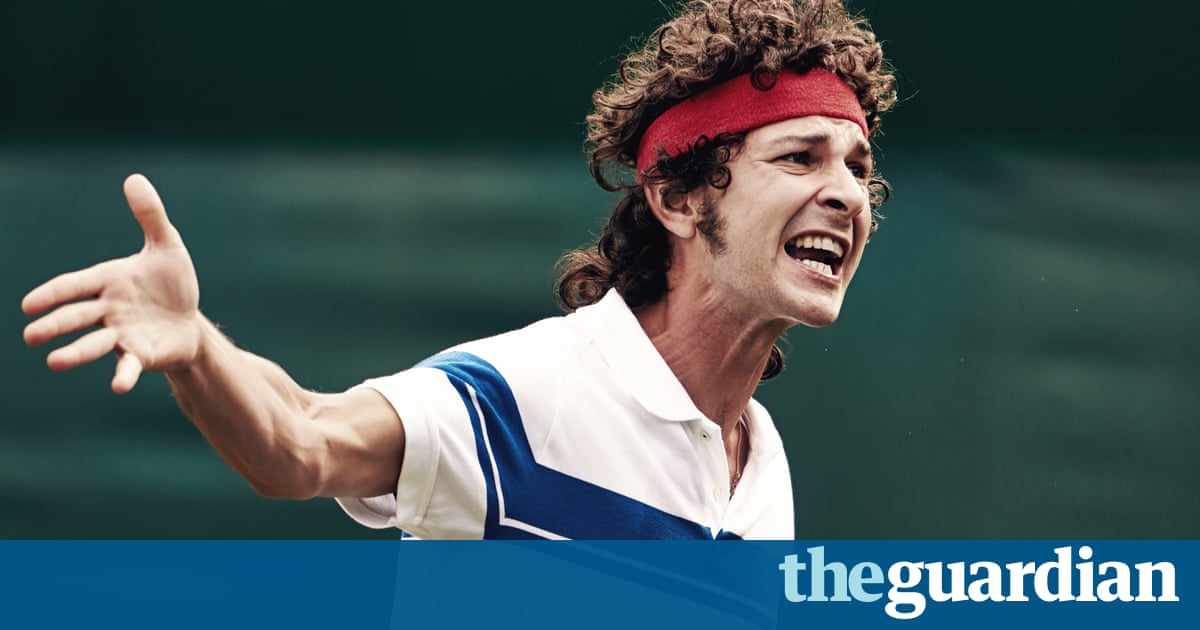 Tennis addicts can rest easy in the sense of staying up all night to watch tennis. Somewhere in the world an important tournament is under way and on subscription TV. The less seriously committed are faced with the long inter-slam drought between the US and Australian Opens. Fortunately palliatives are at hand in the form of two movies, Battle of the Sexes and Borg vs McEnroe.
The first film is about the 1973 match between Billie Jean King and the self-proclaimed male chauvinist pig and former world No 1 Bobby Riggs; the second focuses on the 1980 Wimbledon final. They are linked by the way that in 2000 Donald Trump offered John McEnroe a million dollars to play either of the Williams sisters at one of his hotels. As McEnroe recounted in his 2002 autobiography Serious, the sisters claim that they could beat ranked male players prompted him to respond that any respectable male player, be it a top college competitor, a senior player, or a professional, could beat them. Trump stumped up the money but the Williamses came to their senses and put out a statement that they didnt want to play against an old man.
That was the end of that until this summer when McEnroe published a sequel, But Seriously a book even well-disposed critics had trouble taking seriously and, possibly as a controversy-provoking way to nudge it up the rankings, ventured the opinion that Serena would be ranked around 700 on the mens tour. She volleyed back that he should respect her privacy at about the time that she had appeared naked and pregnant on the cover of Vanity Fair. History has a way of repeating itself, first as farce and then as farce.
The difference is that the first time around, when 29-year-old King played the 55-year-old Riggs, it was precisely the farcical nature of the encounter that made it so serious. Riggs, as King understood, was a clown and a hustler, and the more ridiculous his antics the more demeaning it would be if she lost. Especially since he had already beaten Margaret Court who, exactly as predicted, wilted under the pressure of the occasion. So while Riggs did everything he could to publicise the forthcoming bout, King trained for it.
Since all of this build-up, match and aftermath was filmed, recut and retold in an excellent recent documentary, the question is whether there was any need to re-enact the story in a biopic. Perhaps the fact that there was no need freed the film-makers Jonathan Dayton and Valerie Faris to come up with a striking piece of cinema in a way that the similarly superfluous Selma never managed.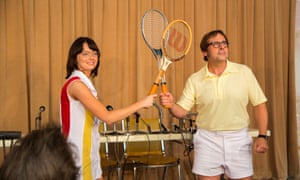 Read more: https://www.theguardian.com/film/2017/sep/17/battle-of-sexes-borg-vs-mcenroe-two-tennis-films-geoff-dyer