The long read: Smartphones and the internet gave the Uighurs a sense of their own identity but now the Chinese state is using technology to strip them of it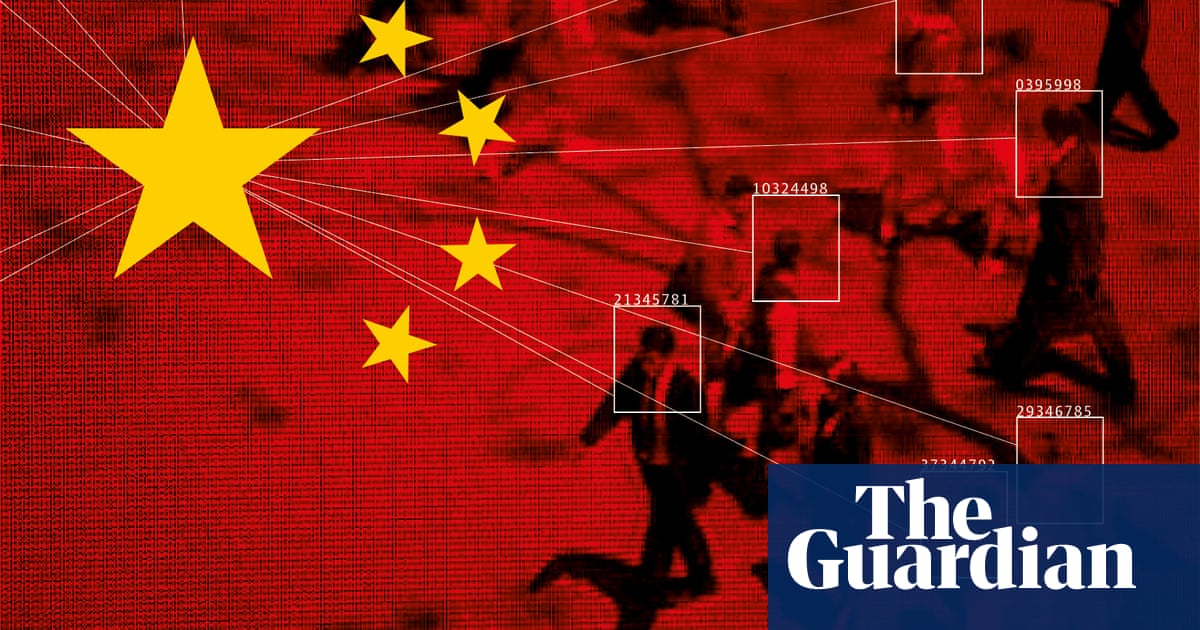 In mid-2017, Alim, a Uighur man in his 20s, returned to China from studying abroad. As soon as he landed back in the country, he was pulled off the plane by police officers. He was told his trip abroad meant that he was now under suspicion of being unsafe. The police administered what they call a health check, which involved collecting several types of biometric data, including DNA, blood type, fingerprints, voice recordings and face scans a process that all adults in the Uighur autonomous region of Xinjiang, in north-west China, are expected to undergo.
After his health check, Alim was transported to one of the hundreds of detention centres that dot north-west China. These centres have become an important part of what Xi Jinpings government calls the peoples war on terror, a campaign launched in 2014, which focuses on Xinjiang, a region with a population of roughly 25 million people, just under half of whom are Uighur Muslims. As part of this campaign, the Chinese government has come to treat almost all expressions of Uighur Islamic faith as signs of potential religious extremism and ethnic separatism. Since 2017 alone, more than 1 million Turkic Muslims, including Uighurs, Kazakhs, Kyrgyz and others, have moved through detention centres.
At the detention centre, Alim was deprived of sleep and food, and subjected to hours of interrogation and verbal abuse. I was so weakened through this process that at one point during my interrogation I began to laugh hysterically, he said when we spoke. Other detainees report being placed in stress positions, tortured with electric shocks, and kept in isolation for long periods. When he wasnt being interrogated, Alim was kept in a tiny cell with 20 other Uighur men.
Many of the detainees had been arrested for having supposedly committed religious and political transgressions through social media apps on their smartphones, which Uighurs are required to produce at checkpoints around Xinjiang. Although there was often no real evidence of a crime according to any legal standard, the digital footprint of unauthorised Islamic practice, or even a connection to someone who had committed one of these vague violations, was enough to land Uighurs in a detention centre. The mere fact of having a family member abroad, or of travelling outside China, as Alim had, often resulted in detention.
Most Uighurs in the detention centres are on their way to serving long prison sentences, or to indefinite captivity in a growing network of internment camps, which the Chinese state has described as facilities for transformation through education. These camps, which function as medium-security prisons and, in some cases, forced-labour factories, attempt to train Uighurs to disavow their Islamic identity and embrace the secular principles of the Chinese state. They forbid the use of the Uighur language and instead offer drills in Mandarin, the language of Chinas Han majority. Only a handful of detainees who are not Chinese citizens have been fully released from this re-education system.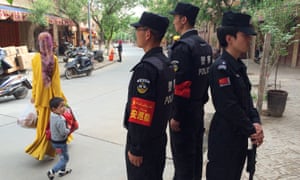 Read more: https://www.theguardian.com/news/2019/apr/11/china-hi-tech-war-on-muslim-minority-xinjiang-uighurs-surveillance-face-recognition